The Benefits of Smart Technology in Commercial Fire Alarm Systems
Combining Technology and Fire Systems to Create Safe Environments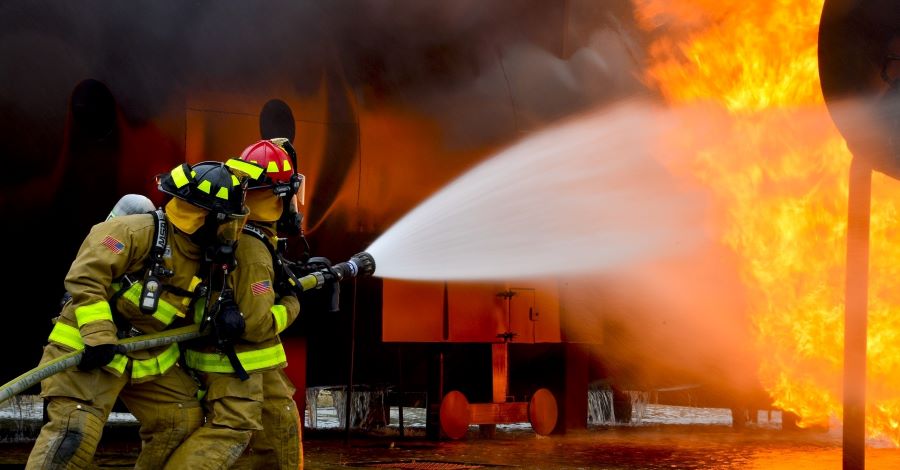 Most fire alarm monitoring systems operate on the same principle: provide early detection of smoke and fire, warn people in immediate danger, and alert fire firefighters for quick response to minimize damage and loss of life. However, while they all carry the same premise, they are not all created equal.
At ASAP Security Services, we've been protecting Texans since 1947. To accomplish this, we partner with the best-in-class security brands that utilize the latest technology to ensure optimum safety. In today's world, fire protection and smart technology have joined forces to safeguard a company's assets and the people they employ and serve.
Let's explore what these two systems can do together for your Houston, TX business, government agency, school, and healthcare facility.
SEE ALSO: How to Make Sure Your Building Meets Fire Codes
Smart Fire Alarm Detection
Smart fire alarms use the necessary sensors to detect smoke and fire. Smart smoke detectors keep an eye on your business through a projected beam of infrared or UV lights. When the light is blocked due to particles of smoke, the sensor is triggered. This ability offers an early warning, detecting smoke in the initial stages of a potential fire instead of after the flames have erupted.
Some devices incorporate carbon monoxide detection, the odorless gas that can build up for several reasons, including faulty ventilation and a buildup in gas from gas heaters. These devices will also tell you where the trouble started and recommend evacuation.
Additionally, today's top-rated devices also detect temperature spikes and send GPS coordinates to first responders.
Cloud Technology
Integrating once segmented safety and security aspects, such as access control, video surveillance, and mass communications systems, delivers a cohesive, automated system. This is possible thanks to cloud technology which also enables operators and owners to check the performance and safety of their businesses and buildings via their laptop or smartphone from anywhere in the world.
Once disparate systems now form a single unit that functions together and provides managers with powerful data insights to maximize safety. For example, the mass notification system alerts all occupants in a building as soon as a smoke or carbon monoxide alarm triggers. In addition, these systems can warn people and provide instructions on what to do in an emergency.
People may be contacted via text messages, prerecorded phone calls, emails, and social media. While mass notification systems provide one-way communication, emergency notification systems offer two-way communication, allowing for responses.
Smoke and toxic gases are the leading cause of fire-related deaths. Integrated HVAC systems are automatically turned off to stop the spread of smoke, closing fire, and smoke dampers to prevent further spread. In addition, smart video surveillance cameras can zoom in on the starting event and send information to first responders, helping streamline the emergency response and initiating early evacuation.
Remote Monitoring
As one of the largest privately-held systems integration companies, ASAP Security Services combines the latest technology with proven safety and security principles and practices. Our state-of-the-art monitoring service provides 24/7 protection, ensuring rapid response times while limiting false alarms that can prove a nuisance to first responders and ultimately cost businesses thousands of dollars in fines.
To learn more about today's commercial fire alarm systems or to schedule a complimentary consultation, contact ASAP Security Services today.