KEEPING KIDS, TEACHERS, AND STAFF SAFE
With the unfortunate occurrences in schools of violent incidents, drug trafficking, and bullying, school safety is top of mind with parents, teachers, school administrators, and students. The state of Texas does not have hard and fast guidelines about school security, and districts and boards must strike a balance between using security measures for deterrence, detection, and mitigation of potentially dangerous school situations. A variety of technology solutions exist that can be carefully implemented to increase safety while maintaining a positive and healthy school environment.
COMMUNICATIONS SYSTEMS
Two-way communication should be a staple of every room in a school. Intercoms and radios in every classroom provide fast priority access between teachers and school administration. Wireless systems are useful in non-emergency situations but become even more valuable in emergencies such as campus intrusions, severe weather, natural disasters, or acts of terror. Panic buttons activated anywhere in a school can set communication in motion through two-way radio, text messaging, instructions on digital signage, and prerecorded messages over the public address system. Mass notification systems go beyond emergencies and assist in more efficient messaging to all constituencies. For example, school events cancellations, early dismissals, PTA announcements, and many other things can be communicated effectively over multiple channels at once to ensure receipt.
ACCESS CONTROL
One of the simplest ways to enhance school safety is to keep out people that shouldn't be in the building in the first place. Limiting entrances and controlling access with secure touchless IDs and electronically locked doors can ensure that only students and staff have access to appropriate areas. Further, off-campus district personnel pre-authorized to visit campuses can have their own IDs for access, but only to areas they need. Similarly, access to specific school areas can be restricted by need without sharing of keys, and personnel that are no longer employed can be removed from the system instantly. Access control can also be used to grant parents and other visitors temporary admittance, as well as track their movements based on areas they access.
VIDEO SURVEILLANCE
Video surveillance solutions are one of the most effective solutions for increasing school safety. Video monitoring can deter violence, bullying, vandalism, trespassing, drug trafficking, and other crimes. Video cameras are a much more efficient way of monitoring hallways, entrances, and grounds with less personnel, and aid in gathering evidence in case an incident occurs. With modern video analytics capabilities, security staff or administrators can be alerted to specific events, like unexpected vehicles or people in an area of the campus. Both the FBI and the Department of Homeland Security have recommended video surveillance as tools to deter violence and increase overall school safety.
GUNSHOT DETECTION
No one wants school shootings, but when you have the situation, how quickly school administration and law enforcement react can mean the difference between life and death. Gunshot detection systems use state of the art infrared, acoustic, and shockwave sensors to accurately pinpoint the location of a shot within a building and campus to allow the authorities to get to the right place quickly. These systems can also immediately trigger mass communication methods to launch lockdowns, evacuations, and other measures to keep students and staff safe.
WHY ASAP?
ASAP Security has a long history of providing state-of-the-art security solutions since 1947. We work with school districts throughout Texas installing advanced security systems in schools that work together to form holistic, integrated solutions for deterring, detecting, mitigating, and managing the response to threats and safety situations in schools. We are distinctively qualified not just in security solutions, but in the latest commercial automation technologies, and understand the nuances of installation and calibration of advanced technology in different environments to achieve the desired results.
Security/Bullet Resistant Film
Enhancing the safety of your students and staff is paramount, with a key tool able to help during active shooter events. Bullet-resistant films, applied to windows and glass doors, offer a vital layer of protection. Designed to absorb impacts such as gunshots, these films prevent glass from shattering into dangerous shards, minimizing potential injuries. They also delay forced entry, providing crucial time for response measures. Integrating this innovative solution into your campus security can contribute to a more secure learning environment, reinforcing both physical safety and peace of mind for all involved.
Proud Partners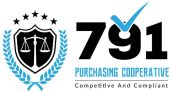 INTERESTED IN A SCHOOL SECURITY SOLUTION?
Fill out the form below and we will get back to you as soon as possible!