EXPERT INTEGRATED TECHNOLOGY SOLUTIONS IN THE AUSTIN, TEXAS AREA
You don't have to live in downtown Austin to take advantage of the latest smart technologies for your business! From Austin to Round Rock, we serve the surrounding areas with a wide selection of solutions ranging from commercial security installations and inspections, automation, remote access control and more.
Learn more about the most popular technologies we offer below!
Business Hours
TBA
(Other availability by appointment only)
Telephone
(877) 418-ASAP
Where in Texas do you provide service?
POPULAR SOLUTIONS IN THE AUSTIN AREA
Video Surveillance
With high-definition surveillance cameras in and around your home, you can monitor activities real-time whether you're in the house or halfway around the globe. Receive live video streams of entrances to see who's at the door, interior areas, the perimeter, or even check on the kids playing in the pool all from the same touch screen that controls your home entertainment system or from your smart mobile device.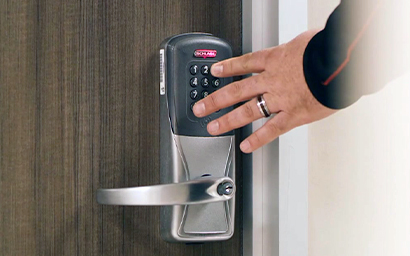 Access Control
Our entry systems provide more control for small, medium and nationwide businesses. Ensure access to your property or certain areas of it is granted only to authorized individuals. They can be standalone or integrated into your other technology systems to maximize efficiency for example, adding video capability so you can see who's coming in and out.

Areas We Service
Travis County | West Lake Hills | Pflugerville | Round Rock | Lakeway | Cedar Park | Austin | Georgetown
WANT TO LEARN MORE ABOUT OUR SECURITY AND TECHNOLOGY SOLUTIONS?
We have a lot to offer beyond the features outlined above. If you want gunshot detection solutions or specialized security solutions, you can contact us to learn more.