Why Chose an Access Control System that Integrates with Other Security Products?
An Integrated Access Control System Results in Scalability and Increased Security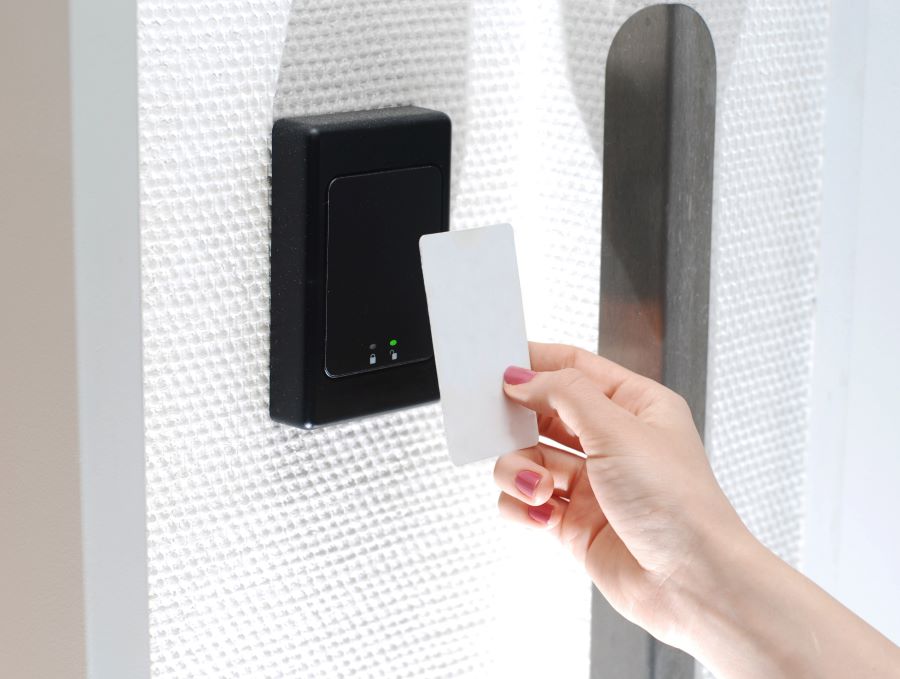 At ASAP Security Services, we partner with industry-leading brands in security. One of the features we look for is seamless integration with partner companies. While there has certainly been a push for integration throughout the security sector, it's particularly important with access control. Ensuring your system integrates with all major video management software manufacturers and other security providers offers a total security solution.
For example, when access control systems and video surveillance work together, you experience total control over who enters your buildings and information regarding alarm events. Let's look at what this solution offers businesses, schools, and government buildings in Austin, TX.
SEE ALSO: How Video Monitoring Protects Your Business
One Easy-to-Use Interface
Operating your video surveillance and access control from one platform enables you to see both systems' critical information. For example, operators can verify proper authorization, whether the entrance to a building or restricted areas. An integrated system can also be set up to monitor networks, verifying the level of access for an employee attempting to log in.
Integrated video and access allows operators to see who's entering the building, if someone holds the door open for a person who's not authorized, or if a former employee attempts to enter without valid access.
Cloud-based systems allow security personnel, administrators, and owners to view surveillance and monitor access from a computer, tablet, or smartphone in the office, at home, or from any location worldwide. With all relevant information found in one interface, you can view all security events in real-time and take appropriate action.
Integrated Programming
Our certified technicians can program your systems to work in tandem based on your specific needs. For example, some companies utilize facial recognition analytics obtained from video surveillance to approve access. Others program the system to deny access at different times and in varying situations.
Internal Security
Integrated systems also allow operators to track individuals through a building, tagging those with limited access or employees suspected of theft or misconduct. Should an in-office theft occur, a centralized system results in quicker, reliable identification. Your system shows security who gained access, and they can view the video footage to verify.
Scalability
While integrated systems are essential to all businesses, those with multiple buildings who see an influx of staff, visitors, clients, and vendors are particularly vulnerable to the effects of disparate systems that do not communicate with each other.
For example, campuses may include residence halls, faculty housing, class buildings, research buildings, and administration centers. Because of the sheer size of the campus and the number of individuals that arrive on campus daily, scalability takes precedence.
When access control systems easily integrate into visitor and video management systems, the interactive map and platform streamline the separate functions. Without it, there can be confusion, causing wasted time, increasing costs, and inadequate security measures.
At ASAP Security Services, we work with brands that offer open-platform access control and software solutions that integrate an organization's access control, video and visitor management systems, intrusion detection, intercom, and alarm monitoring systems.
To learn more about access control and integration or to schedule a complimentary consultation, contact ASAP Security Services today.