THE IMPORTANCE OF GUNSHOT DETECTION FOR SAN ANTONIO SCHOOLS
Gunfire detection technology cuts down active shooter response time, enabling police to respond quickly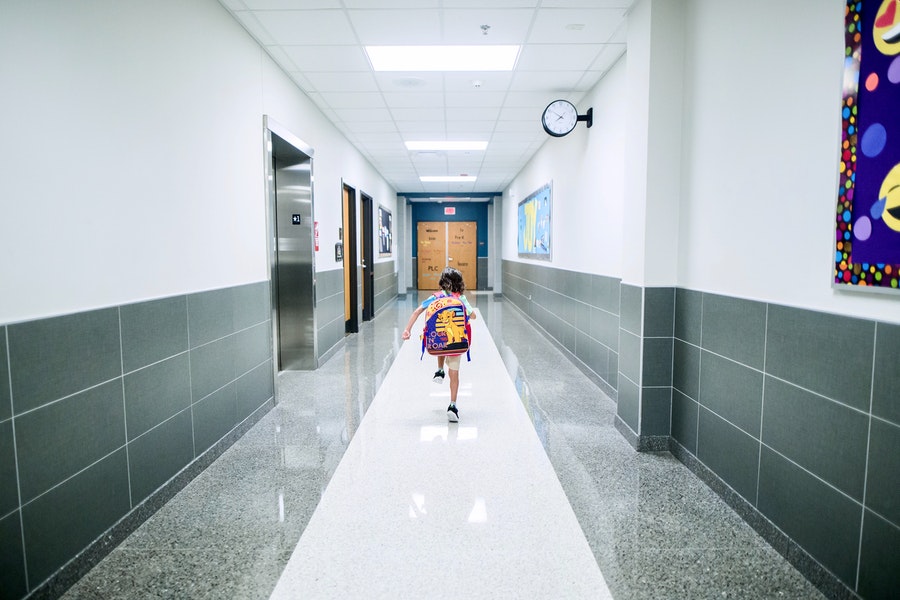 The statistics of school shootings are startling. School shootings in the United States have reached an average of nearly one per month over the last two decades, and they affect every level from elementary to university.
Fortunately, gunshot detection systems have drastically changed the environment in recent years, helping schools be better prepared in an active shooter situation and dramatically decreasing law enforcement response time. Read on to find out why your San Antonio, TX school should invest in this life-saving technology.
SEE ALSO: How Gunshot Detection Helps the Police Respond to School Shootings
TIMING IS A FACTOR IN GUNSHOT DETECTION
In an active shooter situation, it's of utmost importance that law enforcement can respond as quickly and effectively as possible. The question is no longer if a school shooting will occur, but rather when. Understanding how an active shooter event unfolds is paramount to understanding gunshot detection technology's importance and capabilities.
On average, it takes five minutes for police to be alerted to a school shooting situation and an additional thirteen minutes for them to arrive. Once they arrive, it isn't merely a case of them entering the building and apprehending the suspect. They have to assess the situation, interview witnesses, and come up with an entry plan. This can take another half hour before the shooter is confronted.
Without a way to detect gunfire, an active shooter situation might drag out for an hour in the building before resolution. That critical time can make the difference between precious lives lost and deaths that could have been prevented had a gunshot detection system been in place.
SCHOOL SECURITY SYSTEMS ONLY DO SO MUCH
The truth is, it doesn't matter how many security guards or metal detectors you add to your facility. Ultimately, when a school shooting happens, the one thing you need is fast detection and streamlined communication technology to reduce response time for emergency responders.
A gunshot detection system will automatically deliver necessary data to police, cutting down on the time required to notify and receive a response. Detection sensors can be placed throughout the school building in classrooms, hallways, and even dorms on college campuses. These sensors communicate with a remote server with the intelligence to discern gunshots from other noises.
GUNSHOT DETECTION PROVIDES REAL-TIME INFORMATION TO LAW ENFORCEMENT
Perhaps the most impressive part of a gunfire detection system for schools is that it provides real-time data for police officers, significantly reducing response time once they've arrived on-scene.

Active shooter detection technology identifies not only when a shooter is present but also relays moment-by-moment information on where the shooter is located, what type of firearm is being used, and how many shots have been fired. Mobile apps allow officers to continue to receive constant updates on the shooter situation even after they've arrived at the scene. This technology is vital to eliminating the need to interview witnesses, cutting the time it takes to apprehend the active shooter in half.

If you are interested in a gunshot detection system for your San Antonio, TX school, give ASAP Security Services a call today or fill out our online contact form. We look forward to speaking with you about this life-saving technology!

No video selected.