How to Transform Your Business With Smart Lighting
Explore the Many Ways Commercial Automation Boosts Your Work Environment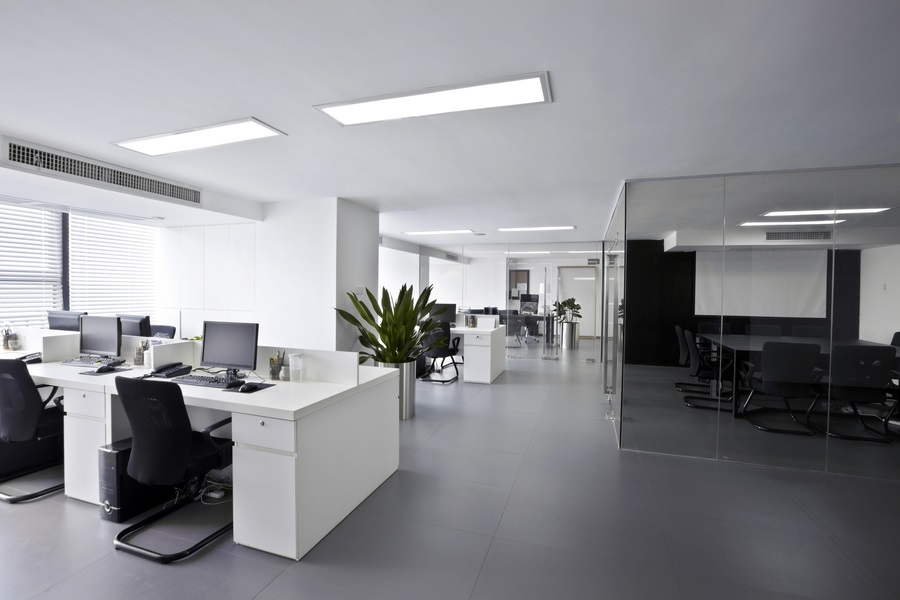 During a typical workday, you use the lighting in your Sugar Land, TX, office in a myriad of ways. Not only does it enhance the comfort of employees and clients, but it affects their overall safety as well. Improving the way you interact with your lights through a professional commercial automation system can completely transform your business' day-to-day. Read to find out how the right lighting control solution will result in greater efficiency and a better work environment.
SEE MORE: Start Saving on Energy Bills with Commercial Automation
Neutralize Negative Effects of Artificial Lighting
Employees often complain about the strain caused by the incandescent lights used in many offices throughout the country. Multiple studies have shown that adjusting light hues and intensity can have a massive impact on your employee wellbeing. Under certain lighting conditions, employees even read faster and retain information better.
Go with LED lights which are easy to incorporate into your commercial automation. Implement a lighting control system that lets you dim lights as needed to avoid glare. Throughout the day, use tunable lighting to recreate the look of sunlight. A more natural light will reduce fatigue and improve your employee's health—resulting in fewer sick days and absenteeism.
Reduce Your Monthly Energy Bills Immediately
Though creating an ideal work environment is the top priority, energy savings are also one of the main reasons business owners embrace commercial automation. Through your system, you can adjust lighting intensity depending on the task at hand using preset scenes.
Never use artificial lighting when it is not needed. When sunlight is available, shades automatically raise, and lights dim. Occupancy sensors automatically turn off lights in unused rooms. Employ these in the areas where lights most often go to waste: bathrooms, boardrooms and utility closets.
By integrating your lighting control within your commercial automation, you can create comprehensive energy dashboards. Easily view which areas of your office are using up the most energy and adjust from the same system. Get instant feedback to see if lights, AV equipment or your HVAC are the ones causing the most significant drain.
Deploy Lighting as Part of Your Business Security
Safety is a vital component of any work environment. There needs to be a security system in place that gives your employees peace of mind so they can focus on work—not their safety. Security entails more than cameras and locks. Throughout the day, lighting also supports a safe environment for both your employees and clients.

To never leave employees in the dark, add motion sensors that automatically light up walkways and rooms as they enter. Alarms should also set off lights depending on the type of emergency. Install lights to guide the way to the exits whenever there is a need for evacuation. Instruct strobe lights turn on when there's suspicious activity on the perimeters to scare off potential threats.

Now is the perfect time to embrace a better lighting solution for your business. Ask one of our commercial automation experts how the right technology transforms employee morale and efficiency. Set up a one-on-one consultation with our team by calling (877) 418-ASAP, filling out our contact form or chatting with us below.

No video selected.