How to Design Your Home Office for Remote Work
Make Working from Home Seamless and Comfortable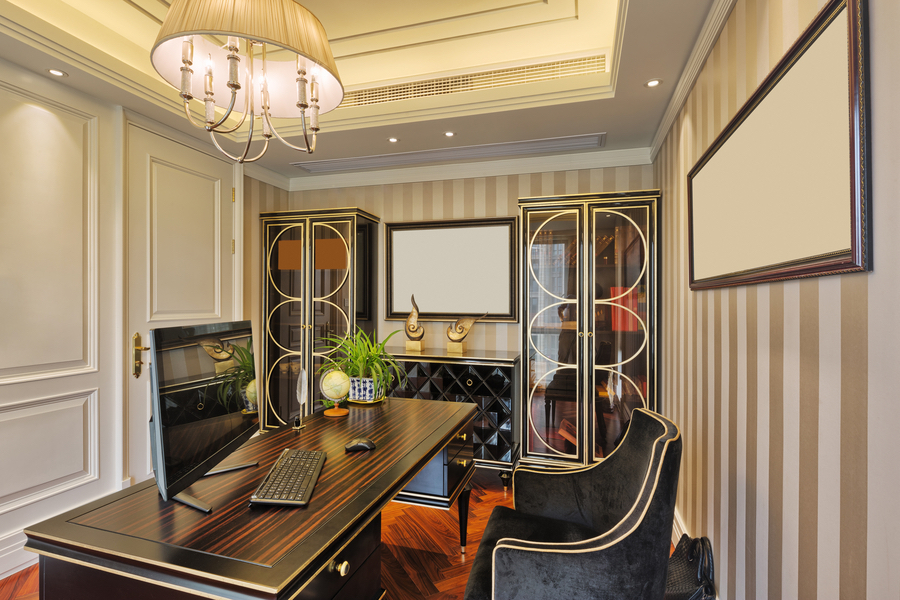 Working from home is certainly no new phenomenon. Many companies now work entirely remotely without a physical office, and employees may be spread across the country and internationally. But the recent health crisis has thrust millions of professionals and information workers into a home office working environment, forcing companies to adapt quickly.
If you are suddenly working from home, there's a difference between the occasional work from home you may have done before and doing it full time. As a home technology integrator, we have some suggestions to make the transition to work from home more natural and more comfortable. And one of those suggestions doesn't even have a technology component!
If you want to find out more about home office design for a better remote working experience in Houston, keep reading for four great tips.
SEE MORE: How Technology Helps You Resolve Common Office Complaints
Robust Networking
The foundation for working from home is staying connected through technology, which starts with a strong network. Laggy video calls or choppy audio are not acceptable for work. You may have different streams of connections going on at the same time, with multiple apps on a computer updating information, file downloads, and video conferencing all gobbling up bandwidth. Of course, in the current environment, your kids may be doing schoolwork with similar tools, and your spouse may be on video chats with relatives to stay in touch. All this adds up to strains on the network.
A professionally designed and configured home network is critical for a robust communication infrastructure. It may involve some wired connections for desktop computers, an upgraded router, and wireless access points to ensure seamless connectivity throughout your home for portable devices. Professional-grade routers also have highly configurable software for prioritizing traffic, so everything works as it should – voice and video calls, streaming video, smart devices, and your kids downloading gigabytes worth of games for their new Xbox.
Good Lighting
Undoubtedly you have experienced a work environment that has less than ideal lighting. Either it was harsh fluorescent lights or poorly lit spaces, both of which cause can cause eye strain and fatigue. Ensure your home office is well lit for your tasks. One recommended option is tunable LED lighting. Tunable lighting can mimic the light of the sun; brighter, whiter, and more intense during the day and warmer and dimmer as the sun recedes from the sky. This lighting change helps regulate our natural rhythms, energizing us during the day, and helping to wind down and relax at night. With many hours spent in a home office, efficient, tunable LED lighting can lead to more productive and comfortable workdays.
Bigger Screens
Many people enjoy having a larger monitor to work with to get more information clearly on a screen, and it's easy to plug in work laptops to either mirror the display or use the monitor as a second screen. If you don't employ one, we can recommend some options. Another option we recommend is a mounted TV screen in your home office. Many of today's smart TVs have screen mirroring capabilities like Apple Airplay and Google Cast, making them an excellent second screen to wirelessly project presentations, images, videos, and more. If your work requires you to keep tabs on the news or financial markets closely, the screen could be tuned to any live source that you monitor during the day.
A Quality Ergonomic Chair
This one is not about technology, but it is so important. Many people choose office chairs based more on style than comfort. Of course, that is perfectly fine, but if you are using your office many hours of the day, the stylish choice may not be a comfortable one over time. We recommend an ergonomic office chair with multiple adjustments designed for hours of sitting and promoting good posture while working on a computer. We'll be happy to recommend great brands in this area if you need them!

If you need help with your home office design, layout, or technology, ASAP Security Services is ready to help. Set up a consultation with our team by calling (877) 418-ASAP, filling out our contact form, or starting a live chat with us below. We look forward to working with you!

No video selected.