5 Technology Tools to Boost Workforce Morale
Create a More Efficient, Comfortable Workspace with Commercial Automation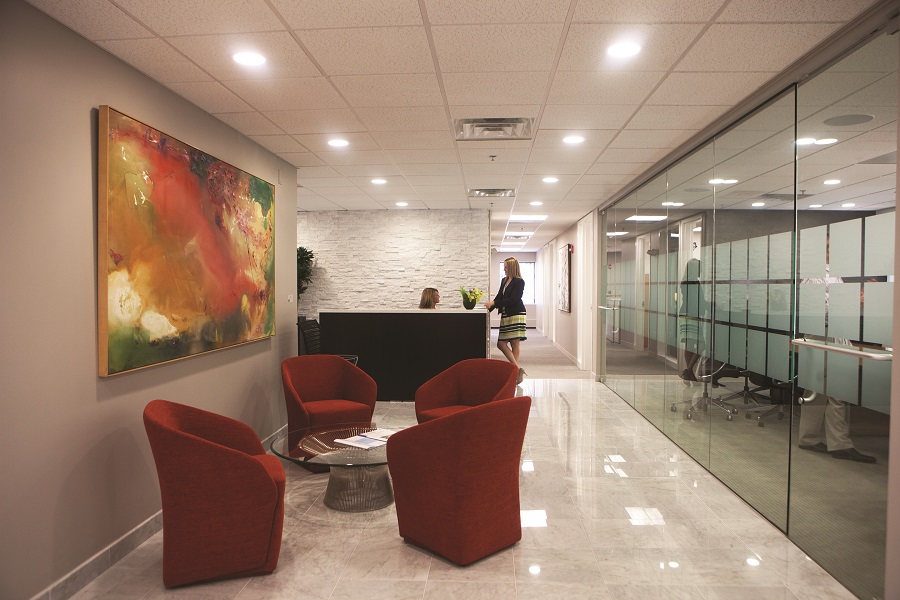 Employee morale is vital to your organization's performance and profits. Satisfied employees have less absenteeism, lower turnover rates and are more productive when at the workplace. One way to improve your employees' comfort and well-being throughout the day is to give them the best technology tools possible.
Likely, your company already has state-of-the-art software in place to improve workflow depending on your industry. Now it's time to think about technology that will improve employees' everyday routines from the moment they walk into the office. In this blog, we showcase commercial automation features that will make your employees feel more engaged at your office in The Woodlands, TX.
SEE MORE: Start Saving on Energy Bills with Commercial Automation
Safety and Security
Nothing is more important than making your employees feel safe whenever they're at work. When it comes to security, you need to consider everything from everyday safety to how to deal with emergencies. Make use of all your technology, including lighting, access control, and more within your commercial automation system to achieve this number one priority.
Every time an employee comes into work in the morning, your exterior lights illuminate to guide the way to the entrance. The second they use their fob, keycard or access code to go inside, lights then illuminate the entire office. Once they're inside, your front door automatically locks after 30 seconds.
Protect your employees with sensors that detect smoke, carbon monoxide and even gunshots. As soon as the danger is detected, lights automatically turn on, and doors lock or unlock as needed. Your system will then send mass notifications to all employees via text, email and property intercom systems.
Comfort & Well-Being
After safety, comfort and an overall sense of well-being are the second most important to boost your employee morale. The right environment is vital to this along with an appropriate workload, peer support and adequate wages. Take sophisticated control of lights, shades, and climate to create the ideal environment for your employees to reduce stress and enhance concentration.
Did you know natural light has a significant impact on employee morale? Use your commercial automation system to enhance your employees' exposure without driving up costs or having employees deal with glare on their computers.
Optimize natural light by incorporating motorized shades that let you efficiently manage sunlight. For most of the day, keep shades raised to create a more welcoming, productive space. During the hottest parts of the day or when windows are hit by direct sunlight, shades automatically close for optimal comfort.
Efficiency
Another component that directly affects employee morale is whether they feel supported by the company. You already saw this mentioned in the form of peer support, but it is just as essential to offer technological support as well.

Stress often results from employees feeling they don't have the tools in place to do their job efficiently. Through commercial automation, you give them seamless control of your conference room AV, lighting, and climate to help them create the ideal working conditions.

Allow staff to automatically prepare the room for training, presentations, or brainstorming sessions with the simple press of a button. As they spend less time fumbling with technology, more time goes directly into improving your company's products and services.

Take full control of your office technology and show employees how important they are to you with the latest commercial automation features. Call us, fill out our contact form or chat with us below to implement a custom solution at your company.

No video selected.