Three Essential Features to Look for in Commercial Lighting Control Systems
Invest in Solutions with Flexibility and Integration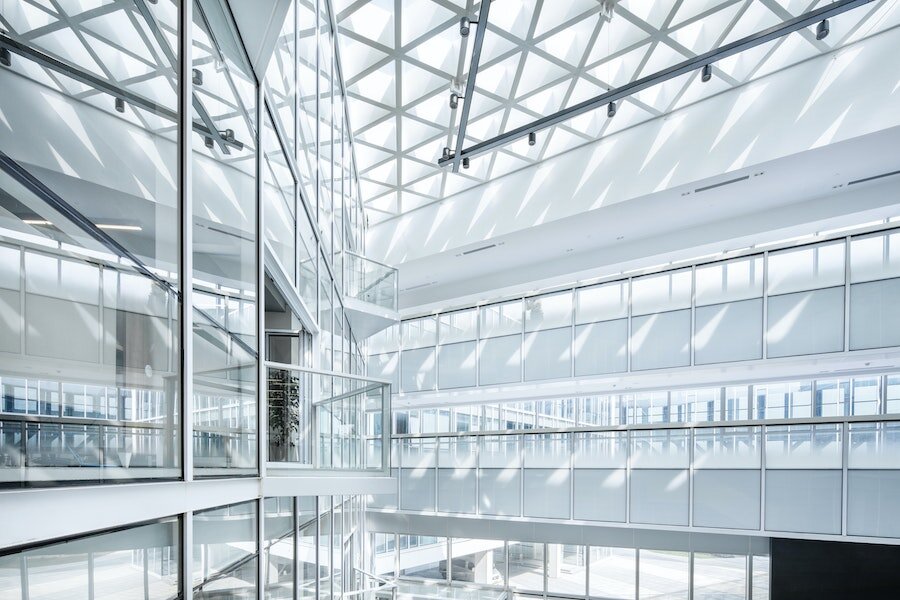 If your buildings and properties are not employing commercial lighting control systems, you may be missing out on a critical aspect of improving your buildings' efficiency and environment. Lighting is essential to foster a more productive, comfortable, and safer work environment. But like other building systems that should be efficiently managed, automated lighting control should be a tool you are employing for your Houston, TX locations. Keep reading below for three essential features to look for in evaluating commercial lighting control solutions.
SEE MORE: Why Your Properties Will Benefit from Lighting Control and Automation
Occupancy and Daylight Sensors
You don't want to waste energy by lighting up areas where there is no activity. Occupancy sensors can detect motion in a room and automatically shut lights off after a period of inactivity. Huddle and conference rooms in offices are prime applications for this, as they may not be in use at various points throughout the day. The same sensor can automatically turn the lights on when someone walks in for convenience.
If your building has windows, consider using daylight sensors to maximize natural light and reduce energy loads. The sensors can shut overhead lights off in areas where they are not needed, letting workers use task lighting that they can control as necessary. With modern LED lighting with color temperature capability, you can also use sensors and dimming control to match internal lighting with daylight for improved comfort and ambiance.
Sophisticated Scheduling
Look for powerful and flexible scheduling control for lights. You want to be able to manage lighting across a building or campus for both efficiency and safety. Lighting control can ensure that lights left on after hours are shut off and maintain security in parking areas, entries, and secure locations with schedules that illuminate these areas when needed. The combination of sensors and scheduling can ensure that no energy is going to waste lighting an area where it's not required. The same system can allow for manual override in a space for after-hours maintenance and work and maintain overall control with schedules.
Integration with Building Management Systems
Lighting is but one aspect of vital building systems. HVAC systems, fire safety, power management, and security systems are all critical parts of modern building infrastructure. Increasingly, commercial automation systems are linking together these systems for greater efficiency and control. Look for a lighting control system with integration points into comprehensive building control, enabling the coordination of lighting, HVAC, security, and other systems to improve efficiency, building usage, safety, and more. The most flexible systems utilize industry-standard protocols for linking devices into comprehensive building automation platforms.

ASAP Security Services serves businesses across Texas with sophisticated automation, security and surveillance solutions. To learn more about commercial lighting control solutions, set up a consultation with our team by calling (877) 418-ASAP, filling out our contact form, or starting a live chat with us below. We look forward to working with you!

No video selected.