Promote Health in Your Commercial Building with Air Purification
Sanitize Indoor Air with a UV-C Air Purification System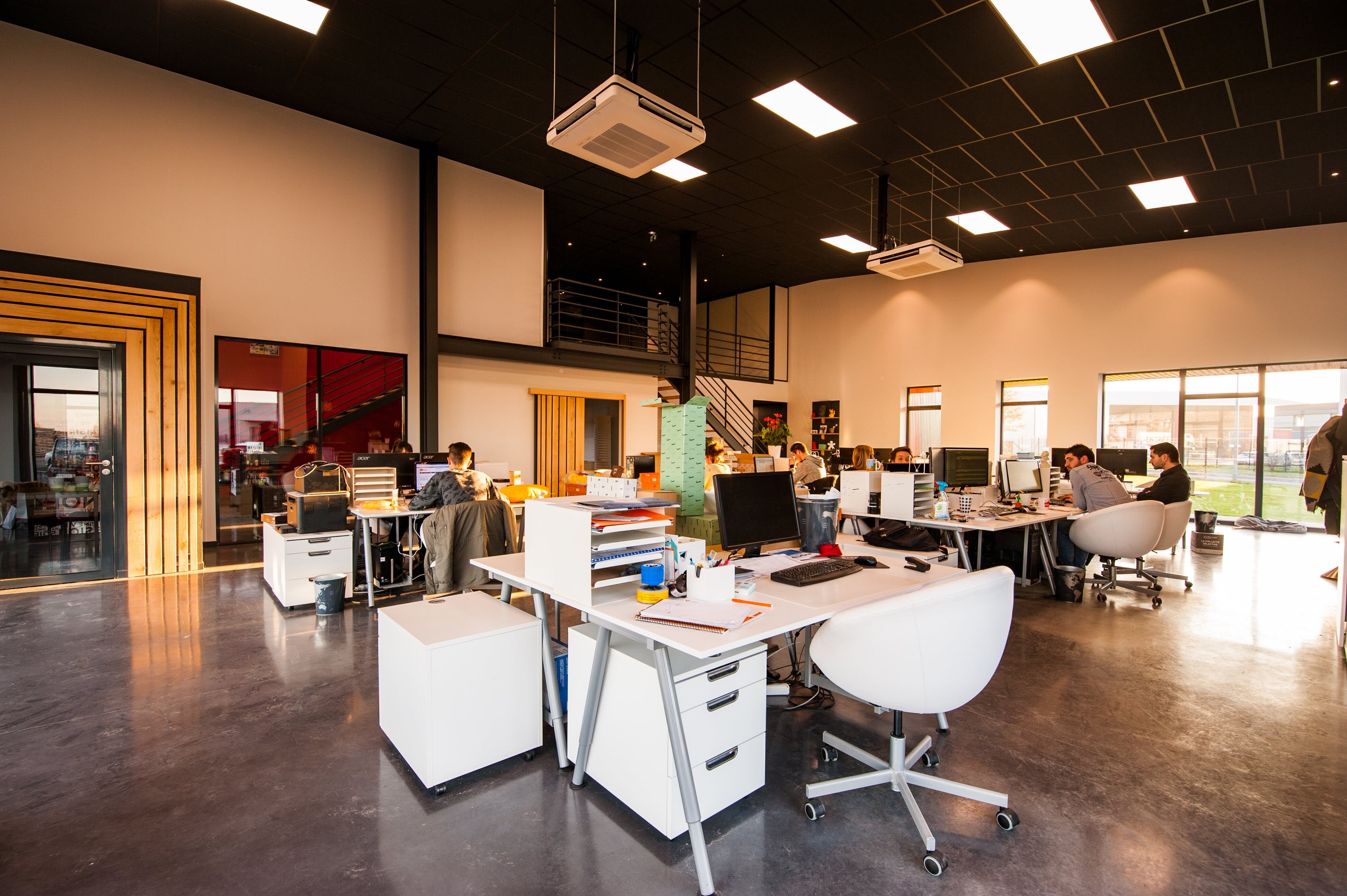 Business owners are facing intense pressure to keep their employees and customers safe and healthy while on their property. Cold and flu season was enough to worry about without the global pandemic as a new threat.
Indoor settings like commercial buildings typically offer less ventilation and poorer air quality than outdoor environments. Even your HVAC system can spread germs and illness! There's never been a better time to install an in-duct UV-C air purification system in your Waco, TX business. In this blog post, we'll discuss what UV-C air purification is and how it can help keep your business a safe place. Let's get started.
SEE ALSO: Minimize Transmission of Disease with UV-C Air Purification
Why are In-Duct UV-C Air Purification Systems a Must for Commercial Buildings?
The truth is, there's never been so much focus on the spread of germs as there is right now during the pandemic. Being indoors with poor air circulation increases the chances of those germs spreading from person to person. Plus, contamination in HVAC units has been scientifically proven to be a widespread issue in commercial buildings.
The National Institute of Health found that contamination in HVAC systems often contributes to building-related diseases, including viral and bacterial infections, allergic rhinitis, asthma, and hypersensitivity to pneumonitis. Now, where do UV-C air purification systems come into play?
How In-Duct UV-C Air Purification Systems Work
Germicidal UV-C has been recognized for decades as a powerful, safe and chemical-free disinfectant. When emitted at 254 nanometers, UV light deactivates the DNA of viruses, bacteria, and fungi. This destroys their ability to multiply and cause infection throughout your commercial building.

In fact, the CDC recommends that a High-Efficiency Particulate Air (HEPA)- level air filter be used to trap larger particulates because these particulates can shield a microorganism from UV light. When you install a UV-C air purification system in your office, it sanitizes indoor air by using short-wave ultraviolet light.

Are you ready to bring the power of a UV-C air purification system to your commercial building? If so, ASAP Security Services is prepared to help. We believe it's essential to partner with a professional before purchasing a UV-C air purification system as many brands are exaggerating claims about the effectiveness of their products.

Don't take any chances at spreading illness throughout your business. Give us a call or fill out our online contact form to schedule a no-obligation consultation. We look forward to helping you promote health and wellness in your building!

No video selected.