IDENTIFY SCHOOL THREATS FASTER WITH AVIGILON'S AI ANALYTICS
Uncover Events That May Escape Human Observers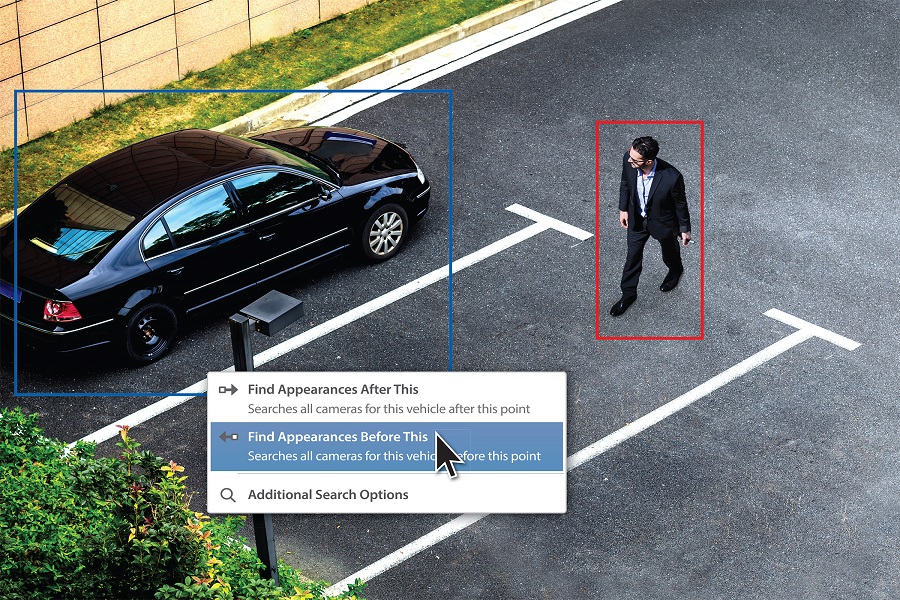 Protecting the lives and wellbeing of students requires a staff trained in careful observation and preemptive response. In addition, the community of parents, friends, and loved ones puts their trust in your team to keep their children safe in San Antonio, TX schools.
While continuous training, certifications, and daily reminders make for a better officer, each has human limitations. Avigilon's camera systems and integrated artificial intelligence close the gap between human fallibility and technology.
Are you looking for surveillance that uses predictive analysis to supplement your team's expertise? Then, continue reading to find out more.
SEE ALSO: Improve School District Surveillance Systems With A Cloud-based Solution
UNCOVER THE UNNOTICED
When investigators dissect an event after the fact, it is often revealed that cameras caught an unusual or out-of-character activity just prior. This brings up the question of whether the incident could have been avoided or mitigated had a security agent recognized the signs. As protectors of children and administrators, we pride ourselves on being vigilant with fastidiously trained observation skills. We know what to look for but cannot keep our eyes on everything, all at once.
Avigilon's Unusual Activity Detection (UAD) technology is designed to augment human responders by highlighting instances that don't seem to fit the usual ebb and flow. For example, surveillance system operators often need to monitor dozens of cameras mounted throughout the campus, spending only a few seconds studying each image. Using the specialized Focus of Attention (FOA) interface, the cutting-edge platform calls out anomalous activity, providing effective verification and improving an agent's performance.
The analytics aren't limited to your live video feeds. The ultra-high-definition recordings tag all atypical activities for later review. Rather than going through hours of the timeline, you can quickly filter specific periods to find the information you need. The simple process of providing copies for law enforcement and internal review takes only moments to create.
CAMERAS THAT PROVIDE CLARITY
As you can see, the predictive AI technology increases your security team's reaction time from detection to de-escalation. The reliability and performance of your cameras is a key element; the image captured must furnish precise details.
Avigilon offers a range of cameras with UAD technology built-in. The units are designed to confront challenging conditions such as foul weather, fog, low lighting, or smoke; the 8MP images allow you to see details lesser product miss. The multiple form factors, housings, and lens options mean you never lack coverage, from the football field's boundary lines to the library's nooks.
HAVE A SAFER CAMPUS TODAY
Integrating Avigilon's AI technology and superior camera networks gives your team the advanced information they need to protect our most valuable natural resource, our children.

ASAP Security Services has vast experience across Texas installing sophisticated security and surveillance systems in both the public and commercial sectors. To learn more about Avigilon's advanced security solutions, set up a consultation with our team by calling (877) 418-ASAP or filling out our contact form. We look forward to working with you!

No video selected.