ADA Compliance: How to Ensure Your Access Control Hits the Mark
Have a Professional Guide You Through the Requirements for Your System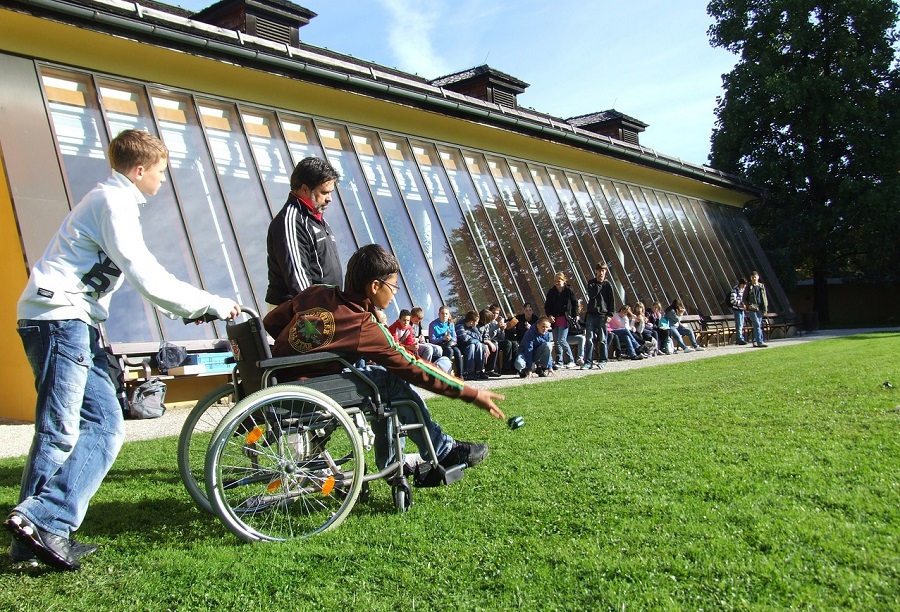 Security and efficiency are likely the main reason you want to upgrade the access control solution in your Memorial, TX business, school or office. ASAP Security Services will work with you to implement the needed features to meet your property's unique goals and vulnerabilities. Leveraging our decades of experience in the security industry, we'll also ensure your system meets all local and national guidelines.
Ensuring equal access to employment, government services, public schools, transportation and commercial facilities is at the heart of the American with Disabilities Act of 1990 (ADA). It should come as no surprise then that many requirements and guidelines associated with the law apply to access control solutions.
Hallway width, signage, and keycard readers all need to match specific requirements. So, how can you protect your property in the best way possible while still providing equal access to all? Our latest blog offers up some essential tips!
SEE MORE: 3 Ways Access Control Helps Day-to-Day Business Operations
Height and Reach Requirements for All Your Keycard Readers
Our team has expert knowledge of the strict height and reach requirements for any access control keycard readers. Security readers should be no more than 48" above the ground, and there should be no obstructions keeping wheelchair users from quickly reaching the reader when requiring front access. The ADA also requires the top of number in the keypad not be more than 54" off the ground when sideway access is possible. Do you have any access functionalities available on computers or table-mounted touchpads? All of these should be between 28" and 34" tall with your device easily within reach (no more than 20" in depth).
New Access Control Solutions Geared at Disabled Customers
Even if you take all the ADA's height and reach requirements into consideration, there are still some with limited mobility that could struggle with your access control. Recent access control advancements allow for even greater flexibility. Take advantage of proximity cards or fobs that don't force users to come into direct contact with the reader. There are even keycard readers that respond to vocal commands. Do you have a two-way communication system? Avoid any with cords that could prove challenging to use and always have lighted signage as well as visual and audible signals to accommodate people that are hearing, speech, or visually impaired.
Streamline Collaboration Among All your Subcontractors
You should bring in a security expert into your renovation or new construction as early as possible to help all associated parties meet ADA guidelines. We have extended experience working with builders and designers to create the most reliable access control solutions possible. Not only does this involve discussing the hallway widths mention above, but also the types of doorknobs you use and how you design turnstiles for your property. During the design phase, we'll coordinate with all necessary contractors to ensure every aspect of your access control installation meets ADA guidelines.

Let the experts at ASAP Security Services help you design an efficient access control solution that meets all local and national requirements. Set up a one-on-one consultation with our staff by giving us a call, filling out our contact form or chatting with us below.

No video selected.