4 Ways Cloud Access Control Can Benefit Your Business
Access Control in the Cloud Offers Scalability, Stability, and Flexibility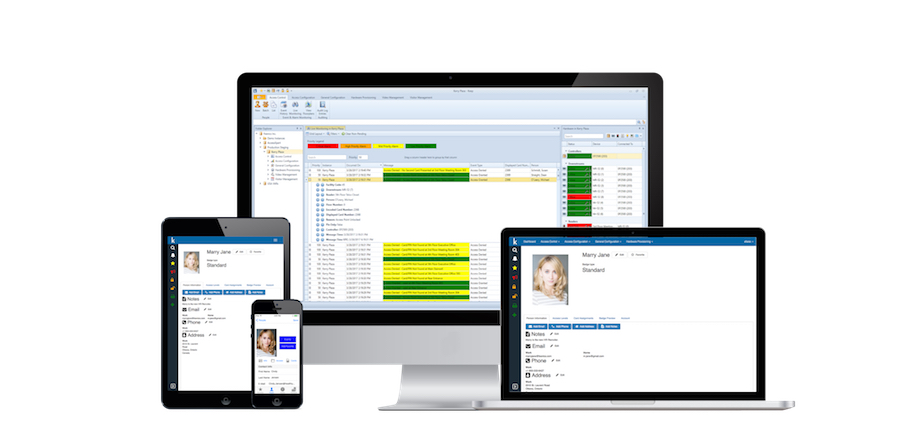 The move to the cloud for applications has been a massive shift in the world of technology, and it has left virtually no area untouched. Access control systems once required locally installed hardware and software, maintenance of that installation, and more resources from security and IT personnel to ensure that the system was up to date and operating properly.
Like other applications that have moved to a cloud-based computing model, cloud access control offers the same benefits the cloud has brought to many other business and enterprise applications - massive scalability, non-stop processing and backup, simplified management, and easier integration with other essential security functions. Keep reading below to learn how a cloud access control solution might be right for your Houston, TX organization.
SEE MORE: Should You use Facial Recognition for an Access Control System?
1.

Scalability and Resiliency
Cloud-based access control offers an unprecedented level of availability and resiliency. Forget about server hardware upgrades or software maintenance. A cloud-based solution provides the scalability of virtually limitless computing power, so you can grow your system rapidly and have the uptime that a security system should offer. Your software can always be up to date, and you always know the hardware requirements to run the latest versions are there.
2.

Easier Management and Deployment
Cloud-based access control is easily managed through intuitive web and mobile app interfaces. Simplified interfaces reduce training time and the need for specialized knowledge from IT and support personnel. IT does not have to worry about more technical issues like network port management, security and software patches, database backups, or other technical management, freeing up time for different needs.
3.

Increase ROI
Traditional access control systems require a significant up-front outlay for both server hardware and software. Cloud-based solution offer subscription models which make it easy to set up a system, and scale up as well, paying only for what you need at the moment. Like other on-demand models, access control now becomes more affordable, and you can also access the latest and best features without high up-front costs.
4.

Better Integration
Today's security applications should not be islands unto themselves. Access control should tie into surveillance solutions, personnel databases, and more. Cloud-based solutions open up access control to the world of internet-enabled applications through standard REST APIs. These application interfaces let you take advantage of integration possibilities with scores of other enterprise applications, either via standard integrations or custom-programmed options. The result is a more automated, easier to manage, and secure access control solution.

What access control solutions offer this level of flexibility and scalability? Feenics Keep is a new access control solution specifically designed to leverage the power of the cloud. Built on the industry's leading cloud platform, Amazon Web Services, it offers the open architecture, security, and redundancy that you want in your security solution.

ASAP Security Services has vast experience across Texas with sophisticated security and surveillance systems in both the public and commercial sectors. To learn more about Feenics and other access control and security solutions, set up a consultation with our team by calling (877) 418-ASAP, filling out our contact form, or start a live chat with us below. We look forward to working with you!

No video selected.