3 Best Practices for Implementing Fever Screening Cameras
Keep Your Workspace Safe with Minimal Disruption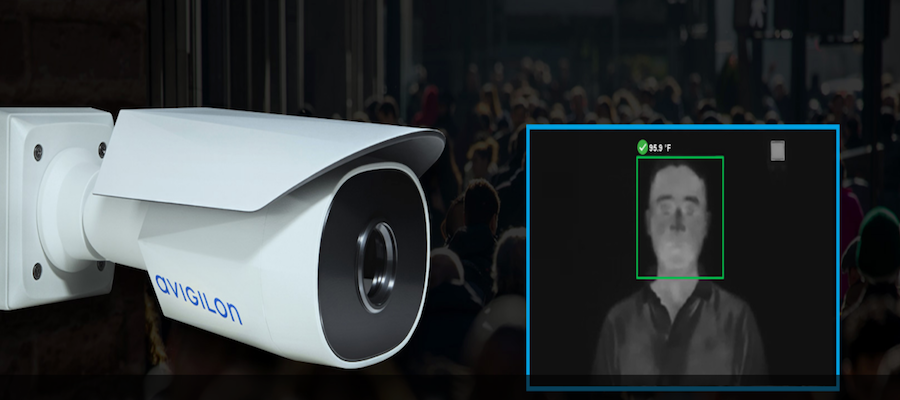 As the pandemic continues across Texas, the companies and organizations that cannot just have staff work from home want to continue to be productive while still maintaining a healthy and safe workplace. Short of virus testing with a 15-minute result turnaround – still an expensive and not widely available proposition – companies are looking for solutions that, while imperfect, offer a path forward.
Fever cameras are one solution that offers a way to screen staff from one of the best indicators of infection – elevated body temperature or fever. We've discussed several issues around the topic, from correct installation to deployment and even potential funding sources.
If you're looking to implement fever cameras at your Corpus Christi, TX school, warehouse, factory, or offices, keep reading for some tips on how to best implement this critical solution.
SEE MORE: 5 Things to Consider When Deploying Fever Detection Systems
Monitored Entrances
What happens if someone has an elevated temperature? The best solution is to have staff at the screening entrance to be able to take action. We've discussed the potential for inaccurate readings based on environmental conditions and other factors, so you need a way to quickly retest or do further screening, like with a manual forehead IR thermometer. A staffed entrance can ensure that the next appropriate step is taken while not impeding other workers' entry.
Video Surveillance
Continuous video surveillance is an excellent way to record what happens at the screening and entrance. Did someone refuse testing? Did someone take exception with a result? A top surveillance system has advanced video analytics capabilities that can alert security staff or management of any potentially adverse situations, and maintain an accurate record of what happened.
Choose a System Wisely
Fever screening has become a hot area with many new solutions appearing on the market. Check out the reputation of the company offering it, both the integrator and the technology provider. Beware of overly bold claims and promises of 100% accuracy.

Most quality solutions and providers can provide specific advice on how well a solution will work in your planned application. What might work for a medical office might not work for a factory. Understand how you want to use it and the potential limitations of the solutions you evaluate.

ASAP Security Services has multiple decades of experience with advanced security solutions and is committed to bringing state of the art technology solutions like fever detection to assist organizations in responding to this pandemic. To learn more, set up a consultation with our team by calling (877) 418-ASAP, filling out our contact form, or start a live chat with us below. We look forward to working with you!

No video selected.