Whether EST fire alarm systems are protecting the lives and livelihoods of the people who make businesses run, or those entrusted to the care of healthcare institutions; whether they're charged with protecting students, staff and faculty at the world's finest universities, or preserving irreplaceable artifacts that bring humankind's history to life; Edwards discovers innovative ways to meet site-specific challenges and make every project in Corpus Christi, TX a success.

Honeywell Farenhyt Series Black is a new line of cost-effective, turnkey fire systems equipped with the latest technologies to protect your facilities. Safety is a top priority in the education, healthcare and hospitality industries. Farenhyt Series Black provides an economical solution for new construction, upgrades or retrofits, to keep your people inside and your buildings safe.

Founded in 1961, Silent Knight designs and manufactures commercial fire alarm and life safety systems. As part of Honeywell Fire, Silent Knight fire alarms offer a broad portfolio of products which are available through security equipment distribution throughout the United States including Lewisville, TX. Silent Knight's headquarters and manufacturing operations are based in Northford, CT.

Fire-Lite Alarms offers a complete line of central station communication products that provide a reliable solution for the transmission of fire events. Our communication products are compatible with most Fire Alarm control panels and offer IP, GSM, or Plain old Telephone Service (POTS) connectivity to an off-site monitoring facility for Central or Remote Station compliance.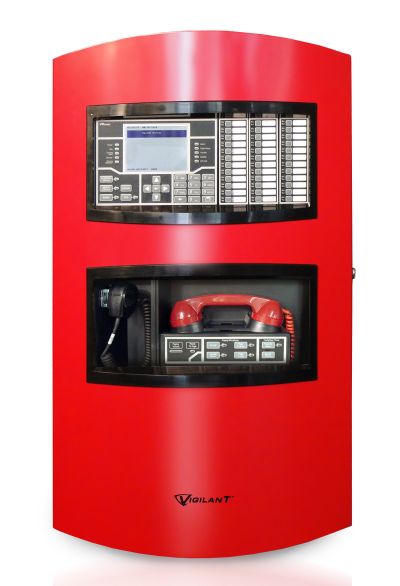 You want to focus on your building, not its life safety system. The quick setup enjoyed by installers, coupled with the high efficiency gained by service and maintenance personnel makes the V-Series the best choice for building owners today. V-Series represents life safety intelligence geared expressly for smaller applications that used to be the exclusive domain of conventional systems. With V-Series, you now have access to technology that a short time ago was beyond the reach of most small building budgets.

Gamewell-FCI, part of Honeywell Security and Fire, is a design and manufacturing leader in fire alarm control panels, life safety systems, voice evacuation systems, and mass notification systems. Designed for educational facilities, healthcare facilities, colleges and universities, manufacturing, commercial and industrial applications Gamewell-FCI protects people, property, and assets worldwide. In cooperation with a global network of Engineered Systems Distributors (ESD), Gamewell-FCI delivers cutting edge technology that meets worldwide approvals, listings and standards.

For over 60 years, NOTIFIER has been in a leadership position in the fire alarm industry. Today we are the largest manufacturer of engineered fire alarm systems with over 400 distributors worldwide and regional support operations on every continent helping to ensure we provide the flexibility and options your business needs. Our commitment to products and partnerships is what propels NOTIFIER to stand proudly above the rest.